LOCATION
The Yakima Valleyis located east of the Cascade foothills and north of the Columbia River, surrounded by velvety rolling hills, with the snow-covered peaks of Mt. Adams and Mt. Rainier visible in the distance. Situated on Interstate 82, the area enjoys freeway links to Seattle, Portland, OR and Spokane - all within 2-1/2 to 4 hours drive. Regular air service is provided by Horizon Air and United Express; additional air access is available through the Tri-Cities, 74 miles to the southeast, and Sea-Tac International Airport just 2-1/2 hours driving time from Yakima. Yakima County covers 4,296.1 square miles; the City of Yakima covers 16.83 square miles and sits at an altitude of 1,068 feet.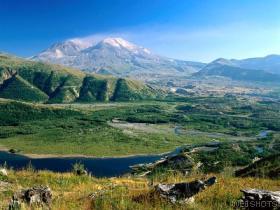 POPULATION
The population of the city of Yakima is approximately 71,845. The population of Yakima Countyis approximately 222,581. Between 1980 and 1990, Yakima County's population grew at an annual rate of .9%. Since 1990, growth has accelerated and has averaged 1.6 percent through 1996. In addition to the permanent resident base, the county has a large seasonal population related to the agriculture industry. This temporary population has been estimated at up to 50,000 during peak activity. The median age overall is 32.67.
CLIMATE
Sometimes touted as the Palm Springs of Washington, the area boasts of having an average of 300 days of sunshine each year. The normal precipitation is just 8 inches a year, almost half of which occurs as snowfall in the months of November, December and January. Average temperatures range in degrees Fahrenheit from 22 to 55 in winter, 36 to 80 in spring, 45 to 87 in summer and 22 to 64 in fall.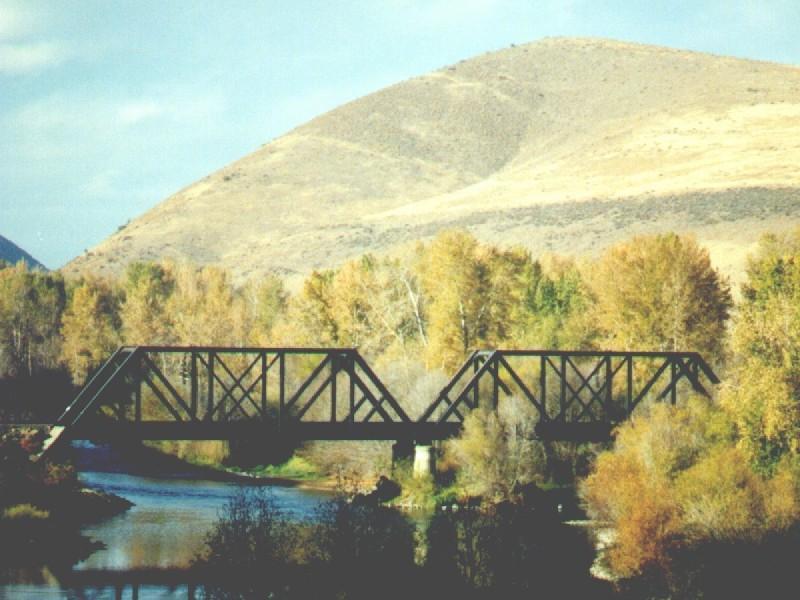 TAXES
There is no income tax in the State of Washington. Sales tax within the city of Yakima is currently at 7.9%; in unincorporated areas within the county the sales tax is 7.6%.
BUSINESS & INDUSTRY
Agriculture is the primary industry in the Yakima Valley, thanks to the rich volcanic soil that covers the valley floor and man-made irrigation systems. Of the 3,072 counties in the United States, Yakima County ranks first in the number of all fruit trees; first in the production of apples, mint, winter pears and hops; and fourth in the value of all fruits. Due to its central location, on a major highway and with both established air and rail transportation systems, Yakima is also an important distribution center. Major employers include:
Yakima Valley Memorial Hospital
Snokist Growers
Providence Yakima Medical Center
Tree Top, Inc.
Del Monte, Corp.
City of Yakima
Washington Beef, Inc.
Shields Bag & Printing
Stadelman Fruit
INCOME & HOUSING COST INFORMATION
Within the city of Yakima, median household income is $27,460/year. The cost of a 3 bedroom, 2 bath home with approximately 1800 square feet ranges, in average, from $114,787 to $124,787. A 4 bedroom, 2.5 bath home, with approximately 2500 square feet, costs, on average, between $178,000 and $192,000.
EDUCATION


15 school districtswithin Yakima Countyprovide sound, quality education for a total enrollment of approximately 46,000 students, with a student/teacher ratio of 18:1. Schoolsin Yakima County have received national recognition for quality of education programs. Yakima has one of two high schools in the State authorized to prepare students for the International Baccalaureate (B) Diploma. Vocational Education programs and School-to-Work programs provide youths with practical, real life/real work experiences.
Higher educational needs are met locally by:
Yakima Valley Community College, a 2-year institution with its main campus in Yakima and a satellite campus in Grandview. YVCC offers AA and AS degrees in academic and vocational areas, as well as multiple certificate programs. Approximate enrollment is 5000.
Perry Technical Institute, a nationally recognized, privately-endowed, nonprofit technical school offering programs in Graphic Arts, Electronics, Instrumentation, Telecommunications, Machine Technology (CNC), and Auto Mechanics. Approximate enrollment is 450.
Heritage College, a private 4-year liberal arts institution located in Toppenish, offering 19 undergraduate degree programs, 5 associate degrees and 4 Masters in Education majors. The college has a partnership with the University of Washington to provide access to special programs and faculty resources. Approximate enrollment is 1300.
Central Washington University, located 35 miles north in the community of Ellensburg. Central is one of six 4-year public universities in Washington State. It offers Bachelor and Graduate degree programs in a variety of disciplines. CWU maintains a Yakima office and a strong presence of courses and scholarly activity in Yakima County. Approximate enrollment is 8000.
Extension courses of Washington State University are also offered in the area.
RECREATION, SPORTS & ENTERTAINMENT
Due to its favorable climate and terrain, Yakima County offers an almost limitless variety of recreational opportunities. Excellent downhill and cross-country skiing are within an hour's drive. Stream and lake fishing, upland bird and big game hunting, backpacking, hiking, bicycling, boating, swimming, windsurfing and water skiing area all available in season. Golf, tennis and softball are avidly pursued sports. Parks and recreation departments offer varied year round programs for children and adults.
Entertainment events include the nine-day Central Washington State Fair, autoracing, rodeos, and colorful community celebrations and festivals.
The Yakima Valley is home to several professional sports teams, including the Yakima Bears baseball team (a single A Dodger affiliate), and the Yakima Reds soccer team.
Touring professional and local performing arts are regularly presented at the beautifully restored Capitol Theatrein Yakima. The Yakima Symphony recently marked its 25th anniversary. An active community theater group performs at the Warehouse Theater. The Allied Arts Council coordinates, encourages and promotes the arts throughout Yakima County.
Art galleries, the Yakima Valley Museum, Yakima Indian Nation Cultural Center, Fort Simcoe State Park and other historical sites enrich the cultural setting in Yakima County.
HEALTHCARE
Recognized for its excellent medical facilities and services, Yakima County is the major medical center for a large area of the state. Modern, state-of-the-art equipment and facilities at the county's five hospitals provide a full range of treatment including cardiac care and open heart surgery, specialized cancer therapy and dialysis treatment for a seven county area. A point of particular pride is Children's Village, a one-stop critical care facility that opened in 1996. Privately endowed, Children's Village serves the needs of patients from birth to 18 years of age. Eldercare is also a growing industry in the area, with new facilities opening all the time.
CULTURAL DIVERSITY
As a major agricultural area and because of its proximity to the Reservation of the Yakima Nation, the Yakima Valley enjoys a unique mix of peoples, with strong influences from Native American and Hispanic cultures.